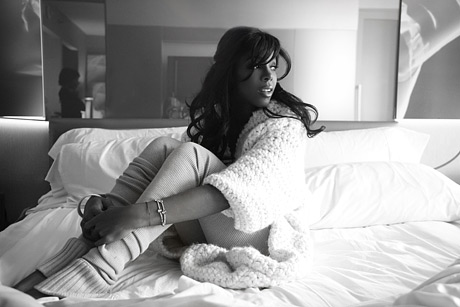 The sexy motivational songstress tones down from her seductive elusive lyrics to a more general private audience. You may ask what audience and how toned down are the lyrics? Well, this past week
Kelly Rowland
was caught singing
Disney's The Little Mermaid
"Part Of Your World"
in her bathroom showering while a friend recorded the whole song. The audience my friends is just some suds and a shower head. Although, her friend recording the video got in on the action. I have to say
Kelly's
pipes are amazing singing a
Disney
song. Who knows maybe she'll consider going on
Broadway
for
Disney
and maybe becoming the next
Ariel
? Take a look at
Kelly Rowland
singing in the shower.