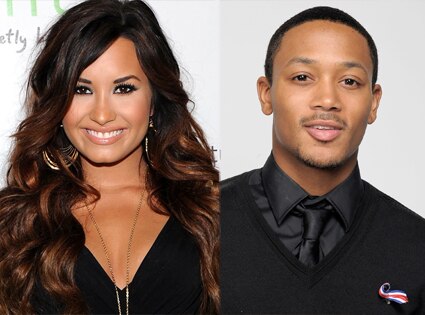 Lil Romeo
has been on the prowl on getting the girl of his dreams who is no other than
Disney
recording star
Demi Lovato
for a week now. His recent video so called proposing to
Demi Lovato
in front of a group of celebrity paparazzi's, has hit the media waves sparking conversation whether or not
Demi
actually watched the video and if she accepts
Romeo
as her man. I mean if she doesn't then I most certainly will!
Romeo
just recently released his remix to
Demi Lovato's
summer hit
"Skyscraper"
via
Twitter
this early morning. The song actually sounds like the two of them would have pretty chemistry with each other. You know what they say; two voices that bend together stay together! Well, I just said that lol. The song is actually very good with
Romeo's
bars on the track. I'm not sure or not whether
Demi Lovato
has reached out to
Romeo
yet on his obsession with her, but we hope the best of friendship for the both of them. Meanwhile, the song is available for download. Check it out!