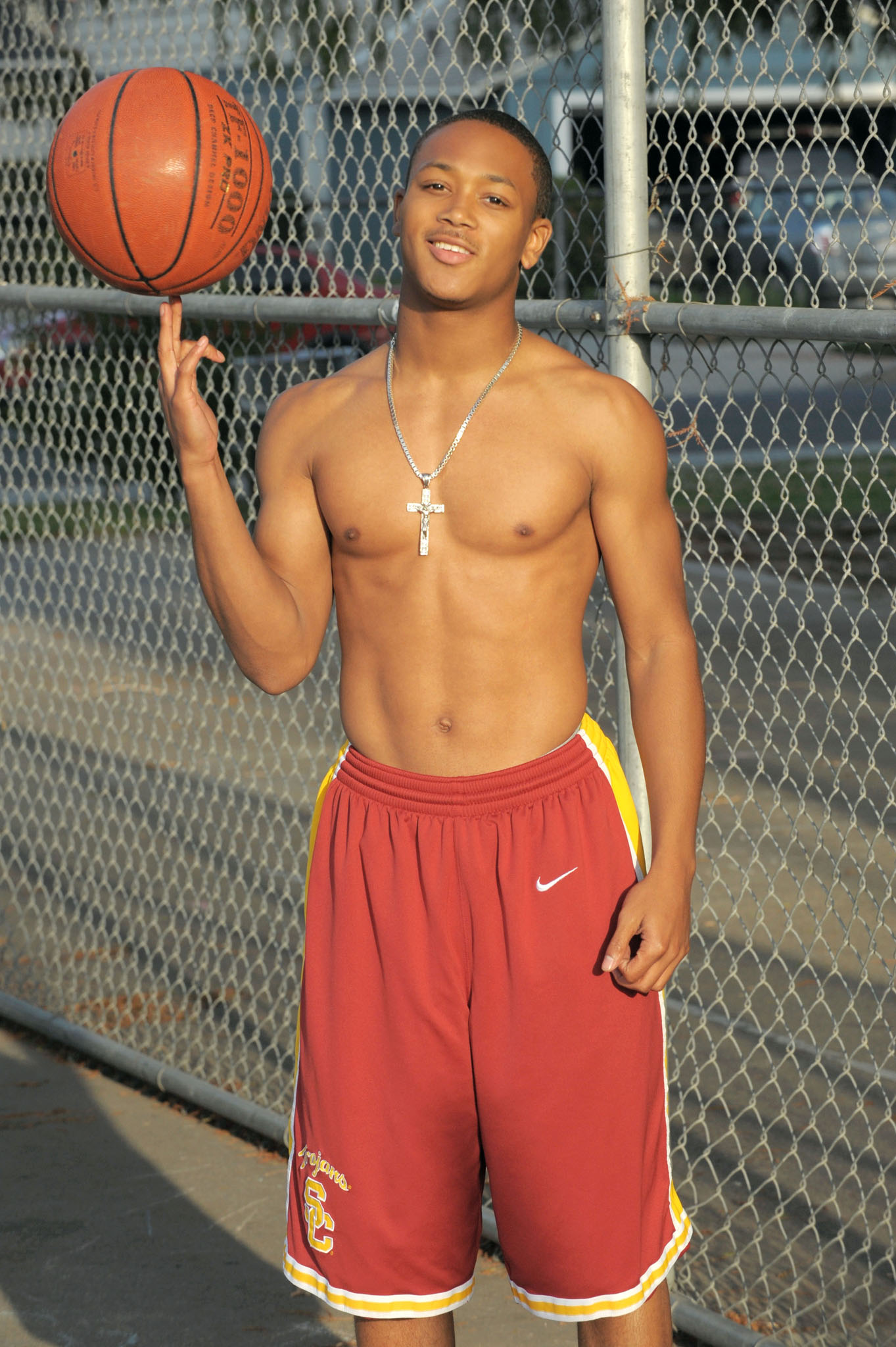 Okay everyone, my type is not 100% Romeo Miller, but he does have most the qualities I prefer in a guy. So, I've been single since forever, but that doesn't mean I can't get a guy. I...would say I had my share of guys who I talked to but relationship wise, I just didn't see it because they weren't my type. I'm a very picky person. When I say picky, I really mean picky. I have high standards that my guy must meet in order for me to start a relationship with him. Hey, life's all about choices why not check the ones you want to accommodate your life :-). Just so you know how picky I am, I will give you the list to what I want and need from a guy. I don't think you all are ready to read this lol. If you now anyone who fits these credentials then I suggest you tell them to give me a HOLLA! This might get graphic, so please be 18 or over before reading this :-). Okay, here we go:
MY IDEAL TYPE
Must Be Over 5'10
Basketball or Football Player Build (No Fat, Chubby or Too Skinny)
Light or Light-Brown Skin Complexion
Nice Smile
Grooms Well
Nice Big Hands w/ Manicured Hands
No Dirty Finger Nails
Big Feet (10 or better)
Nice Feet
Moderately Hairy (Arms, Legs, Some Chest Hair, Trail To Pubic Area)
Abs (4,6 or 8 Pack)
Must Drive (Licensed Driver)
Lives On His Own
NO KIDS!!!!
Big Dick/Penis/Cock (8inches or Better)
CIRCUMCISED (No Foreskin/Helmet Top)
Jordan Retro Fanatic (Not Team Jordan)
Educated (High School w/ a good GPA, College Student, Grad Student)
Legal JOB
Dark Caesar w/ Deep Waves (No Braids or Dreads)
Someone Who Trims And Not Shaves (I Hate A Bald Penis Area, You're Not A Kid Homie)
Must Love Dogs
Great Personality (Thinks Outside The Box)
Soldier (Definition = Straight Hood - Street Credibility)
Someone Who Doesn't Care What People Think Or Say
Family Oriented
Loves To Workout
Must Love To Walk/Travel
Must Own Either A Verizon, Sprint, AT&T or T-Mobile Cellular Device (iPhone + Blackberry)
Must Be A Freak, Doesn't Wait For Me To Say What We Do Next In The Bedroom :-)
And, this is the list...I mean this just about all the qualities a guy has to have in order to date me or pursue a relationship with me. I'm not going to lie, it is hard trying to find this ideal guy. The list is not that bad at all right? I mean it can get pretty worse, there are other qualities, but I'm not that picky lol. If you think you fit the detail list then I suggest you give me a buzz or if you know someone who does have all these qualities. Tell me what are your qualities in a guy or girl?