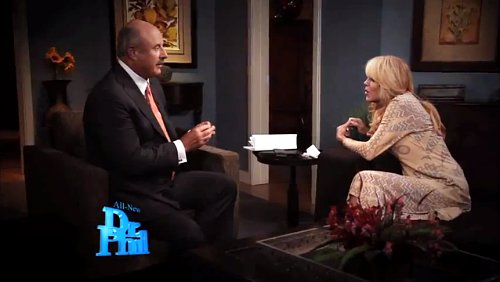 Dr. Phil sits down for an exclusive one on one interview with Dina Lohan and Michael Lohan; estranged divorcee parents to young Hollywood troubled actress Lindsay Lohan. Dr. Phil touches on Lindsay's troubled run in with the law as well as parenting Lindsay and Dina's haunting marriage between her and Michael Lohan. Plus, more shocking information reveals during this must watch interview.
Dina Lohan's behavior seems a bit erratic don't you think? I wonder if Dr. Phil can really get down to why the Lohan family has been heavily under the microscope for their on and off bad publicity and if Lindsay will ever get her chance to be back on top again. So many questions I have myself for this interview. Everyone knows I'm a big Lindsay Lohan fan and I want to know what happened. Where did this madness stem from?!
You can catch the Lohans on Dr. Phil today on

WCBS 2 at 3PM Eastern. Will you be watching?