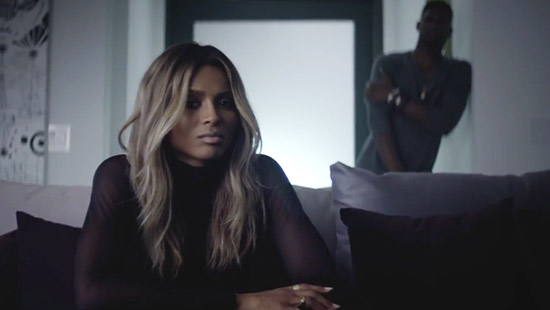 Ciara released the long awaited visual for her newly single "Sorry" off her coming album One Woman Army, last Thursday 9/13 for fans. "Sorry" has a nice smooth sultry RnB feel which is exactly the route Ciara needs to stay on to get back on top of the charts again.
The video directed by Christopher Sims is incredible, beautiful and captures Ciara in her best video moments from dancing, looking sexually seductive in a tub full of water and even more beautiful in the shots with her leading male model who plays her ex boyfriend. Might I also add, her body/figure is temptingly wanting; Ciara goes hard in the gym for sure we know!!!
Check Out The Video For "Sorry" Below:
I Love The Video & Song!!!
Congrats & Good Luck On The New Album Ciara!!!